Join the Panel Discussion!
Be a Handset Panel Expert  
A handset panel is the most economical, the most versatile, and the most efficient way of forming large or small projects! Here are just a few of the more noteworthy features:
1000 psf Rating
With nearly 20% more weld contact, SurePly side rails, end rails and crossmembers hold up better and need far less repair, than other major brands.
Full Crossmember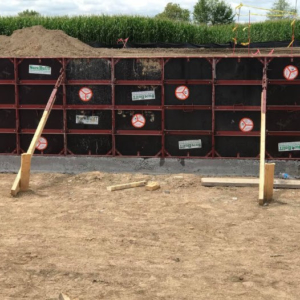 A larger crossmember provides 45% more plywood contact area compared to the 1-3/8" crossmember of other brands. More support reduces "pillowing" for a better finish.
Dado Slots
Four more dado slots along each side rail provides alternate tie and hardware locations – particularly valuable when stacking or "stepping" forms on footings.
Paint Options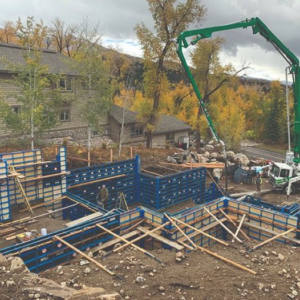 Forms are available in 12 standard baked-on colors, which is ideal for company branding and/or identifying rental fleets. Custom colors are available on request.
Powder Coat
The smooth, extra tough baked-on SurePly form finish makes cleaning easier and provides more long-term protection than dip-tank painting, common with other brands.
Birch Plywood
All SurePly panels and fillers include 1/2″ Birch plywood. This hardwood species, 9-ply design and 220/220 overlay provides a sturdier and longer-lasting form face.
More Productivity
Two 2×8 panels are the equivalent contact area of a 4×8 sheet of plywood, yet they can be moved, placed, tied, poured and stripped 75% faster than job-built forms.
Form Renovation
Renovation options include plywood removal, shot-blasting and painting. These "like-new" frames are then refaced to your specification before going back into service.
Contact your CCS representative or visit one of our six locations for pricing and availability.
https://ccs-ces.com/wp-content/uploads/2019/12/unnamed-9.jpg
596
597
admin
https://ccs-ces.com/wp-content/uploads/2023/05/chicago-contractor-supplies.gif
admin
2022-04-22 09:50:39
2022-05-12 06:28:09
Join the Panel Discussion!