Welcome to Chicago Contractor's Supply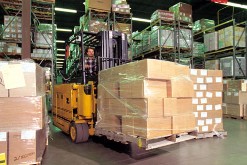 CCS – Chicago Contractor's Supply is the area's largest source for contractor equipment. For over 30 years now, we have been supplying many of the construction industries finest companies with their jobsite sales & rental needs. Contractors have come to rely on our knowledgeable and competent staff to service and supply a wide variety of construction needs.
We have six retail stores and warehouses, stocked with the most specified and well known products on the market today. In addition, CCS Chicago Contractors Supply has a large equipment rental operation to service your forming, shoring and equipment rental requirements. Also, we provide the unique service ability of SureBuilT Manufacturing, with over 300,000 square feet of concrete form & accessory manufacturing capacity.
We have it all!
In Today's Competitive Market….
You need a supplier that has the capability and capacity to meet your project needs.
Residential housing structure at the University of Illinois – Chicago (UIC) campus, located at 840 Harrison Street. SureBuilt systems include Self-Riser Core, SureLoad(TM) Shoring and decking materials, and SurePly(TM) Column Forms.