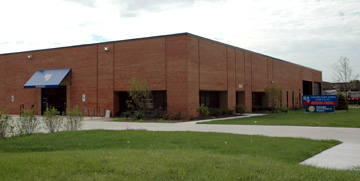 Chicago Contractor's Supply has been a family-owned and family-operated business, supplying products and services to contractors, since 1976.
We have been considering and meeting the needs of concrete contractors for more than 40 years. Customers have come to rely on our experienced salespeople, warehousemen and delivery drivers to keep their projects on-time and on-budget.
Chicago Contractor's Supply has six stocking locations, with delivery capabilities, throughout the greater Chicago metropolitan area.
We have the concrete construction products and services you need, when and where you need them. Warehouses locations with site supplies and a fleet of delivery trucks mean you're never far from the products, forms and rebar you need.
Chicago Contractor's Supply has been providing industry-specified and contractor-preferred
concrete construction products.
We have access to most brands and product lines, and are often recognized as the "Authorized Dealer" in our market area. We are able to supply the standard and specialty concrete construction products from all the major manufacturers.
Chicago Contractor's Supply has been optimizing value for concrete contractors by selecting products with the very best price-to-performance characteristics.
We have knowledgeable customers and salespeople who are constantly evaluating products and exchanging information about field applications. We are able select the best performance, negotiate the best prices and stock the best products.
Chicago Contractor's Supply has a rebar shop, with the latest handling and bending equipment, to fabricate the cages and shapes for any concrete forming project.
We have rebar detailers who review plans, prepare takeoffs, estimate costs, plan production and phase delivery to match the concrete forming schedule. Column cages and structural shapes are fabricated to project specifications (Naperville, IL)
Chicago Contractor's Supply has a repair shop, with professional mechanics and technicians, to maintain and repair almost any brand of power equipment.
We have the experience, capability and parts to meet all your power equipment maintenance and repair needs. We can order non-stocked replacement parts for almost any manufacturer, make and model, to get keep your equipment running. (Naperville, IL)